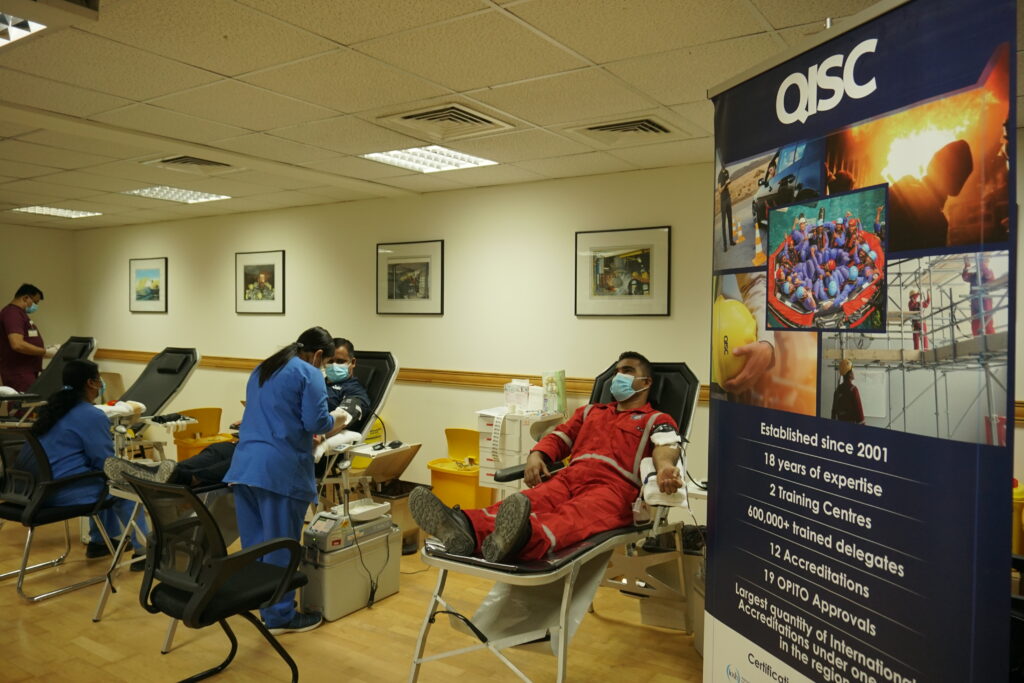 TeamQISC recently organised a Blood Donation Campaign in partnership with Hamad Hospital, as part of its #QISCcares Campaign Program.
They encouraged all eligible staff to volunteer and register for the campaign.
All the organization paid off, as 47 volunteers came forward and enthusiastically donated their blood for this great cause.
QISC were delighted to be able to support Hamad Hospital and the community by donating a substantial amount of blood and look forward to organizing further blood donation events during 2021.